Mary Louise "Meryl" Streep (born June 22, 1949) is an American actress who has worked in theatre, television and film. She is widely regarded as one of the most talented and respected actresses of the modern era.Streep made her professional stage debut in 1971's The Playboy of Seville, before her screen debut in the television movie The Deadliest Season in 1977. In that same year, she made her film debut with Julia. Both critical and commercial success came quickly with roles in The Deer Hunter (1978) and Kramer vs. Kramer (1979), the former giving Streep her first Oscar nomination and the latter her first win. She later won an Academy Award for Best Actress for her performance in Sophie's Choice (1982).
Meryl Streep Very Beautiful
Streep has received 16 Academy Award nominations, winning two, and 25 Golden Globe nominations, winning seven, more nominations than any other actor in the history of either award. Her work has also earned her two Emmy Awards, two Screen Actors Guild Awards, a Cannes Film Festival award, four New York Film Critics Circle Awards, five Grammy Award nominations, a BAFTA award, an Australian Film Institute Award and a Tony Award nomination, amongst others. She was awarded the American Film Institute's Lifetime Achievement Award in 2004.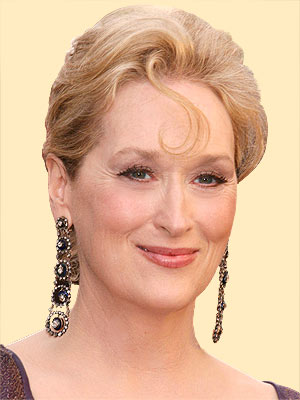 Streep was born Mary Louise Streep in Summit, New Jersey, the daughter of Mary Wolf (née Wilkinson), a commercial artist and former art editor, and Harry William Streep, Jr., a pharmaceutical executive. She has two brothers, Dana and Harry.Her paternal ancestry originates in Loffenau, Germany, from where her second great-grandfather, Gottfried Streeb, emigrated to the United States, and where one of her ancestors served as mayor. Another line of the Streep family was from Giswil, a small town in Switzerland. Her maternal ancestry originates in Pennsylvania and Rhode Island. Her eighth great-grandfather, Lawrence Wilkinson, was one of the first Europeans to settle Rhode Island. Streep is also a distant relative of William Penn, the founder of Pennsylvania, and records show her family were among the first purchasers of land in Pennsylvania.
She was raised a Presbyterian, and grew up in Bernardsville, New Jersey, where she attended Bernards High School. She received her B.A., in Drama at Vassar College in 1971 (where she briefly received instruction from actress Jean Arthur), but also enrolled as an exchange student at Dartmouth College for a quarter before it became coeducational. She subsequently earned an M.F.A. from Yale School of Drama. While at Yale, she played a variety of roles onstage, from the glamorous Helena in A Midsummer Night's Dream to an eighty-year old woman in a wheelchair in a comedy written by then-unknown playwrights Christopher Durang and Albert Innaurato. "It was immediately apparent," said then-dean Robert Brustein, "that she was destined for greatness."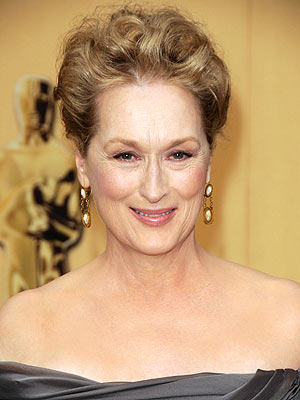 Meryl Streep Soft Make Up